Adobe Commerce ( Magento ) Design & Development Services.
Magento 1, OpenMage, Magento 2, and Adobe Commerce we are a full service e-commerce solution provider Based in Pittsburgh.
Get a Free Quote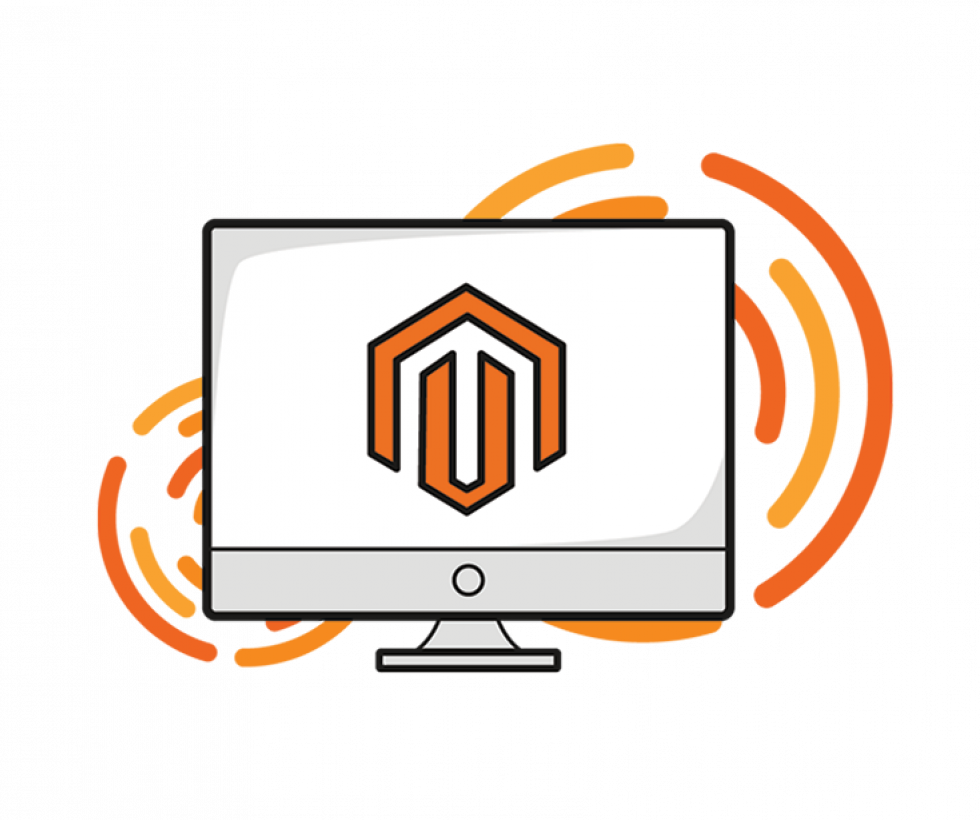 Forward Development is a Pittsburgh Full Service Magento and Adobe Commerce Provider.
Our Pittsburgh based team can provide Magento hosting, security, SEO, setup, configuration, upgrades, and custom development services.
Magento / Adobe Commerce Hosting
Our Magento applications utilize the latest in hosted technology. Our preferred hosting services are MageMojo, Amazon AWS, or Digital Ocean, as they are fast and scalable. They provide us with a customizable hosting package to match each customer-specific Magento Commerce hosting need. If your eCommerce site is already running on a different hosting provider, there is no need to change if your current solution meets your commerce hosting needs.
Magento Commerce Security
We have experience securing your Magento instance through restricting server access, SSL certs, and applying Magento published updates. Forward Development has experience updating Magento with security patches and plugin updates. We have seen it all and can resolve any hosting or Magento security issue your commerce site has.
Magento SEO
Confused with the plethora of Google algorithm updates and what you should be focusing on? Our team knows how to configure Magento to be SEO friendly and get the most out of your targeted keywords. We have experience tuning Magento sites to be noticed by Google and correctly showing up within Google search results.
We can set up a monthly SEO maintenance plan to create content-specific category landing pages, sales funnels, and product pages that will convert. Forward Development will keep your business correctly indexed and keep your site relevant in the eyes of search engines and, most importantly, in your customer's search results.
Setup and Configuration
Magento can be tricky, and that is saying it nicely. When setting up an eCommerce solution based on Magento or Adobe Commerce, special considerations should be taken in regards to security and speed. We have experience creating many Magento 1 and Magento 2 eCommerce sites throughout the years and know how to make them fast(CDN, Server side caching, load balancing) and secure. We utilize some of the best Magento specific hosting platforms, including Pittsburgh's based MageMojo. Other preferred commerce hosting providers would include Necess, Amazon AWS, or Digital Ocean. We are full service and will take care of the setup, security, DNS, and email.
Upgrades
We can help you with your Magento site. You may have needs with upgrading your Magento plugins or security patches. Our team has plenty of experience with upgrading plugins and extensions. If you are out of date on Magento core updates, we can help you get caught up and stay on top of Magneto or extension updates and security patches going forward.
Migration from Joomla VirtueMart to Magento
Do you have a legacy Joomla Virtuemart website that you would like to upgrade to a stable e-commerce platform. We have done several Virtuemart 1.x migrations to Magento and can help you provide hosting, the latest Magento installation, and migration of Products, Product Images, Users, and their Previous order data.

Migration from Magento 1 to Magento 2
Do you have a Magento 1 site and upgrade to Magento 2 but are unsure what that will take to do this? Contact us to set up a test environment using Magento 2 with your Magento 1 data. Most problems right now would be with legacy Magento 1 plugins. We will research your website extension requirements based on your current Magento 1 extensions and any other requirements that are not being met. Magento 1 plugins DO NOT work with Magento 2. In the case that you have a legacy plugin with no m2 option available. We will find you a new solution for your Magento 2 website.

Migration from Magento 1 to OpenMage
Not ready to make the switch but would like to keep your PCI compliance needs. We can help you with the migration from Magento 1 to the openmage platform. OpenMage is the only option if you wish to keep using your current Magento 1 commerce platform while maintaining core and security updates and bug fixes.
This option is a free upgrade provided by the Magento community of opensource magento developers. We suggest that you checkout openmage project. We feel that Openmage is an excellent option for your Magento 1.x commerce needs if your business does not have the budget or time for moving Magento 2. They pledge to provide a solution for at least the next 5 years. Best of all, your current Magento 1.x plugins and themes should work within the openmage platform.
Commerce Development Services
Do you have a special requirement that no ordinary Magento extension can not resolve? Forward Development can provide you with a custom solution that can resolve your particular business need. Maybe unsure on what the next steps should be taken on your commerce journey. Let us look at your online presence, commerce store, and business needs to develop a solution to help your business go online.
Ready to Start a Project?
From a Basic website to Full ecommerce we are here when your ready
Get In Touch